For inquiries about Yume Note Farmers and their products, please click here.

→English/Yume Pound Cake 'Scrumptious Strawberries'
---

Healthy and fresh rice flour cupcakes extracting a good taste of natural ingredients
Koshihikari genmai/fine white rice flour and a dash of Japanese sake are made into flavoursome cupcakes sprinkled with roasted genmai and brushed with butter and honey.
---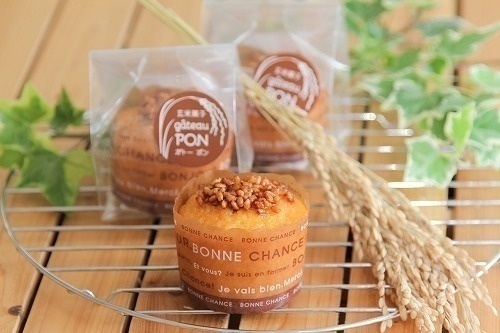 Koshihikari rice grown on the eco-friendly Mama's Farm (a Yume Note Toyota Farmer) certified by Aichi Prefecture
---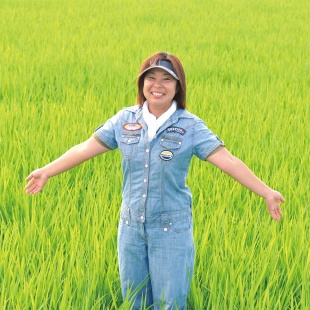 Genmai flour is produced from Koshihikari brand rice grown on the Mama's Farm located in Toyota. The Mama's Farm is certified by the local government as they enrich the soil based on manure and reduce chemical fertilizers and pesticides.

Toyota City Agricultural Product Branding Promotion Committee evaluated the Mama's Farm's commitment to minimize pesticides and deliver safer and tastier rice and certified them to display the 'TOYOTA BRAND' logo on their product to guarantee safety.
---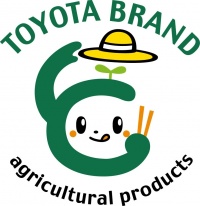 For soil improvement, they put an appropriate amount of rice bran at 3 different timings as rice grows, unlike a common farming method using a lot of fertilizers once.
With such wholesome and subtly sweet Koshihikari rice ground into genmai flour and blended into cupcakes, the Genmai Gâteau Pon features unique flavoursome genmai taste.
---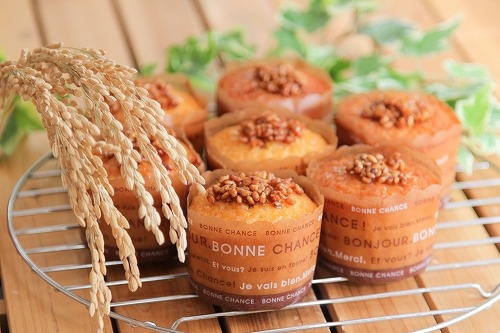 Fresh, deliciously rich eggs from Miyazawa Poultry Farm (a Yume Note Toyota Farmer)
Mr. Miyazawa of the Miyazawa Poultry Farm who has worked for a feed company raises poultry with a unique blend of feed and quality ground water. Miyazawa's fresh and flavoursome eggs are sumptuously used in the Genmai Gâteau Pon.
---
Shokado Bakery's expertise and pursuit of new flavour of ingredients
As the local bakery established more than 50 years ago, Shokado Bakery is strict about their ingredients and visits producers directly before making their products into a recipe. Shokado's appealing products based on profound understanding of ingredients captivate the fans.
---
Shokado has used another Yume Note Farmers' products before and received the media coverage too.

 →Coverage by Yomiuri Shinbun (Newspaper) on 30/05/2013
 →Coverage by Chunichi Shinbun (Newspaper) on 13/05/2013 Shinbun(Newspaper)
 →Coverage by Chunichi Shinbun (Newspaper) on 29/11/2012 Shinbun(Newspaper)
 →Coverage by Chubu Keizai Shinbun(Newspaper) on 24/11/2012
A long carrier as a chef is indispensable in pursuing new taste from a variety of ingredient combinations and finding processes to realize the taste. In the Genmai Gâteau Pon, Shokado chef Yoshiharu Okudaira showed exquisite craftsmanship in a mixture ratio of flour dough and a topping of crunchy roasted genmai.
Sales schedule in Toyota, Japan:
The Genmai Gâteau Pon will be on sale at the following 3 shops from May 24, 2014.
- 'Hogaraka' (a store for promoting local production/consumption located inside the 'Eco-ful Town', a Toyota city facility)
- Shokado Bakery, Fujioka shop
- Shokado Bakery, Toyota shop

The Genmai Gâteau Pon can also be ordered online from 24 May 2014. Details will be announced on this page soon.

For inquiries about Yume Note Farmers and their products,
please click here.

→English/Yume Pound Cake 'Scrumptious Strawberries'
---